About Us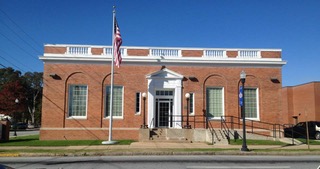 Bush River Realty, LLC. Is a locally owned and operated real estate company located in downtown Clinton. We primarily serve the Clinton area and surrounding Laurens County in providing residential, land and commercial real estate services. We are committed to providing quality service to our clients and are totally committed to understanding their needs, being knowledgeable, looking after our clients' best interest and persistence in achieving successful results. MOST IMPORTANTLY, WE STRIVE TO BUILD TRUST WITH OUR CLIENTS.
Proudly serving Clinton, Fountain Inn, Gray Court, Laurens & Laurens County, Waterloo, Joanna, Mountville, Cross Hill, Enoree, Ware Shoals, Hodges.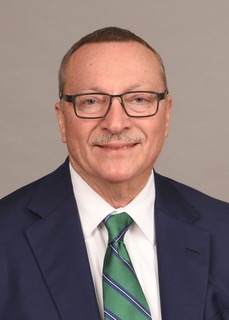 Abney "Skipper" Smith
Broker In Charge
864-923-9109
skipsmith1214@gmail.com
Skip graduated from the Wyatt Institute of Real Estate and began his career with C. Dan Joyner REALTORS in Greenville, the number one real estate company in the upstate, and a member of the Spalding Group one of the top real estate groups in residential sales. He has extensive experience in contract negotiations and management from his many years managing major
power plant projects for South Carolina Electric & Gas Co. (SCANA). He also worked closely with the SCANA Land Department in the procurement of land for the new power plant projects. Skip's wife, MaryBelle was a successful real estate agent in Columbia, during which time he closely followed and learned from her career. He has also had experience in contracting the
construction of new personal homes and renovations.
"I have an extremely strong desire to add value to my clients. This can only be achieved by a total commitment in understanding their needs, being knowledgeable, looking after their best interest, effective communication and timely followup. MOST IMPORTANT - BUILDING
TRUST."
Graduate of the United State Military Academy at West Point, University of South Carolina and the Public Utility Executive Program at the University of Michigan.
Commissioned officer in the US Army Infantry and Vietnam Vet serving as an advisor with the South Vietnamese Rangers.
Serving the Clinton community and active in church work as an elder at 1st Presbyterian Church; active member of the Clinton Rotary Club; member of the Laurens County Chamber of Commerce; serves on the Laurens County Planning Commission.
Married to MaryBelle (Davis) who was raised on a dairy farm in Clinton and residing on at her home place on the farm; Two daughters, Angie Hughes of Jacksonville and Emily Wilson (Reed) of Greenville; Five grandsons, Henry and Alexander Hughes; Max, Abney and Crews Wilson.
Enjoy hanging out with our family and friends on the farm
Kelley Barnes
Agent / Partner
864-358-1500
kelleybarnes@live.com
Kelley is a native of LaGrange, Georgia and graduated with honors from LaGrange College with a Bachelor of Business Administration degree with an emphasis in Economics.  She is a second generation REALTOR ® and grew up in a family that owned a construction business. She understands what it is like to stand in the clients shoes, buying and selling multiple properties afforded sensitivity toward her client's journey through firsthand experience. Working for a local contractor for the last five years as Design and Project Manager has given a working knowledge to assist buyers in finding the best value and assist sellers in receiving top dollar. Customer service is a strong suit of hers and the key to a positive experience.
She understands that buying a home is typically the largest investment that one may make and values her client's wants and needs, working diligently to accomplish their goals.
Kelley and her husband, Ronald Barnes, have a small Angus and Brahman beef cattle farm. She enjoys gardening, tending to their pets, going to the beach and is an active member of Chestnut Ridge Baptist Church.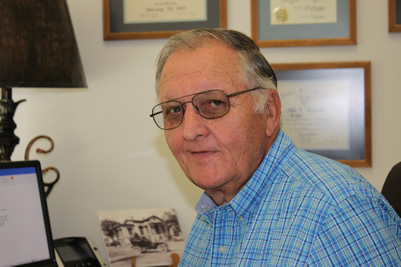 John A. Livingston - 10/19/1947 - 7/10/2018